When a person is involuntarily committed (50 P.S. section 7302) due to that person's potential mental illness and danger to themselves or others, it is a very serious issue which may result in a commitment of up to (5) days. These commitments are also known as 'being 302".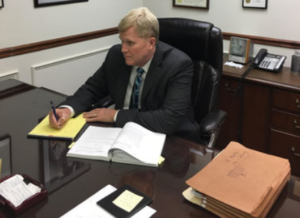 Many times, people are improperly diagnosed and committed. Even though the commitment may be a relatively short period of time, they are forced to suffer with this on their record forever! This type of commitment may prevent a law-abiding citizen from living their life to the fullest. You may not have committed a crime but many of your rights may be curtailed because of this.
There is relief under 18 Pa.C.S. section 6111.1 (g)(2), a person may request and receive an expungement order from the court effectively blocking public knowledge of the prior commitment. After petitioning and arguing successfully that the initial evidence forcing the commitment was insufficient, the court will order the involuntary records of commitment expunged. New case law supports your rights relative to this type of expungement.
Involuntary Mental Health Commitment Record Expungement Lawyer
For any type of expungement, whether you wish to remove an involuntary commitment or criminal charges with no conviction, please call THE LAW OFFICES OF STEVEN F. O'MEARA at 610-565-9200.