Top Media, PA Drug Crimes Lawyer – Pennsylvania
Drug offenses can result in serious consequences, and that's true even if it is the first time you have been arrested for this type of charge. If you live in the Media, PA area and you are in need of a drug charge attorney near you, please feel free to call us for a consultation. Call or text us: 610-565-9200.
One of The Best Drug Lawyers in Media, PA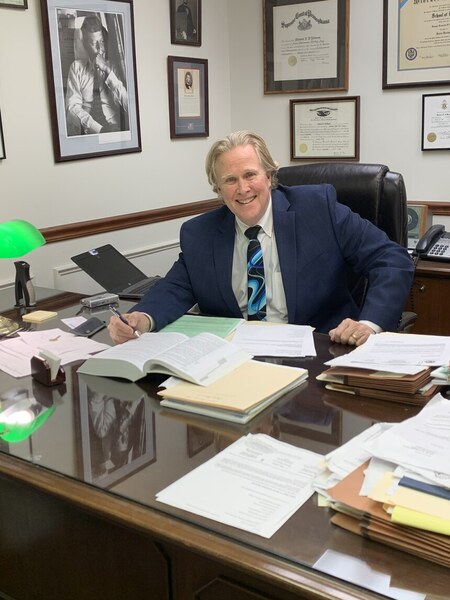 The recent opioid crisis in the U.S. has triggered a massive law enforcement effort to stem the use of illegal opiates such as heroin and cocaine. That means police are under more pressure to arrest people who they suspect of using drugs, or of selling drugs, and that has resulted in hundreds of more drug arrests over the past year, in Delaware county alone. If you have been or are accused of a drug offense call our drug offense lawyers in Media PA today, an experienced criminal defense attorney can make all the difference.
The biggest mistake you can make after a drug arrest is to speak to any person other than a drug charge lawyer. Police will try to befriend you and tell you that they are on your side. Their job is not to be on your side. Their job is to get a conviction. Typically, they want you to work for them, make introductions to drug dealers or provide names of others that they may arrest. Your first and only statement to police after a drug arrest should be to ask for a criminal defense attorney! This effectively ends all interrogation until you have legal counsel by your side. Remember the police cannot drop charges against you or make deals without the District Attorney's participation.
Testimonials
Media, PA Drug Charges Information
There are many different types of drug offenses that you can be charged with, and each carries its own significant penalties. Common types of drug offenses include:
Sale and Manufacture of a Controlled Substance – this is a serious felony charge, because it means that you were arrested for not being licensed to sell and manufacture controlled substances such as marijuana, methamphetamine, Oxycodone, Ecstasy, Vicodin, Percocet, fentanyl, Xanax and numerous other controlled substances.
Possession of a Controlled Substance ­– this is a misdemeanor offense. Yours charges are limited to simply having a controlled substance in your possession. These controlled substances include cocaine, heroin, crack cocaine, marijuana, and numerous others. If you are in possession of these drugs, police can arrest you for illegal possession, even if you did not intend to sell or distribute these drugs.
Possession of Drug Paraphernalia – drug paraphernalia is anything used to package or use the controlled substance. Examples of drug paraphernalia include, pipes, bowls or bongs used for smoking marijuana and crack cocaine, roach clips used to hold marijuana or crack cigarettes, small spoons used to snort cocaine, and syringes or needles used to inject drugs such as heroin. Even small plastic baggies are in the definition of drug paraphernalia.
Attempted or actual Falsification of a Prescription – a false prescription drug charge indicates that you forged a doctor's signature on a prescription for the purpose of obtaining prescription drugs. This is a felony offense and you may face serious consequences.
Drug Crimes & Drug Possession Lawyers In Media, PA
Mandatory sentencing in the state of Pennsylvania has been a crutch the District Attorney's Office has relied upon for well over a decade. Any prior drug offenses and convictions also will make your sentencing more difficult for you. It is absolutely imperative that you fight any type of drug related arrest for these and other reasons.
A charge for any drug offense will be a minimum of six months license suspension but this also increases with the number of offenses. You can lose your license. You could suffer a license suspension which increases with a second and third offense.
If you're convicted of any drug offense you could be facing prison time and/or a long period of probation. Things get even more complicated if you have any prior drug offense convictions or prior drug arrests. Drug offenses are a "building offense." This means that more offenses equal more potential prison or probation time.
Also, a drug conviction, delivery or possession, will result in a subsequent ancillary penalty of your loss of driver's license. This must be handled carefully. Our office has successfully saved the driver's license of hundreds of clients.
You should realize that high-level drug dealers are not the only persons prosecuted. This rarely occurs in the local system. Typically, the person doing a favor for a friend or just selling drugs to assist their own addiction are the ones that get arrested and prosecuted most frequently.
Contact the Law Offices of Steven F. O'Meara at 610-546-7174 or email us now for your free phone consultation regarding these serious charges.
There are numerous programs for first time offenders which allow for problems with drug addiction, Veterans Court, Accelerated Rehabilitative Disposition, and boot camp. These are usually for first-time offenders and are included for felony offenses. However, you must have competent counsel to ensure that you consider these various options. They are not always for everyone who has contact with the police, but it is a consideration you must be willing to make.
The law Office of Steven F. O'Meara – Media, PA Drug Lawyers
If your matter cannot be resolved by a pre-trial disposition and you are forced to go to trial, there are still numerous things which can be done on your behalf. These include filings of discovery and suppression motions, questioning the probable cause for the investigation and your arrest.
It is so important for you to secure the services of a drug offense lawyer in Media PA with a strong track record of defending people charged with drug offenses. If you're a first-time drug offender, you may be eligible for programs that allow you to avoid a trial, get the help you need and possibly avoid conviction.
Our office is an aggressive defender of your rights and we shall use our resources to file suppression motions, motions to quash and motions for drug programs to ensure the best possible result for you.
Be reminded that I will represent you from our consultation through every court proceeding. Allow my twenty-five years of experience to work for you. Please contact our drug offense lawyer in Media PA today at 610-565-9200 for a free consultation.
The Law Offices of Steven F O'Meara serve all of Delaware County and Chester County from our office in Media PA.