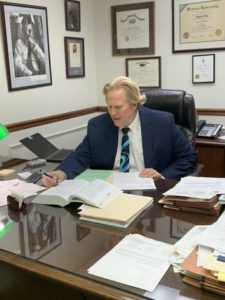 It is common to see security cameras in every corner of every retail store you enter. Merchants and retailers are taking all measures possible to prevent theft and shoplifting on their business premises. While some people are always out for trouble, trying to snatch things for free from the shop, others get falsely accused of retail theft. Regardless, such allegations can lead to embarrassments.
On a more serious note, retail theft can lead to many legal implications that include penalties, stupendous fines, jail time, and restitution to the victim in question. Once you have a criminal record, it becomes challenging to pursue your education and career.
Media, PA Shoplifting Lawyer
In the US, the legal policies governing shoplifting and retail theft differ from state to state. However, if you reside in Media PA and its environs, you might want to educate yourself more about these laws to understand what penalties you might face when found guilty of such a crime. Additionally, we will also highlight the importance of hiring a lawyer to fight for you.
We hope that you never get drawn into any legal issues involving shoplifting and retail theft. However, if you do, call the Law Office of Steven F. O'Meara at 610- 565-9200 or submit an online form for a free consultation about your alleged shoplifting charges in Media or any of the surrounding areas in Delaware County, including, Springfield, Woodlyn, Broomall, Chester, Drexel Hill, Lansdowne, Darby, or Yeadon.
Media, PA Retail Theft Charges & Punishments
In Media, PA., retail theft/shoplifting is referred to as retail theft. According to section 3929 of the PA code, it is defined as taking for-sale merchandise to deprive the retail manager or merchant of the possession or use of such items without paying its full retail value. Shoplifting can come in many ways, including:
Changing the price tags or labels of merchandise to lower the item's value.
Altering records in the cash register to deprive your employer of the full retail value of the item.
The intention of removing or tampering with the security system to loot or take items for sale without paying.
Transferring contents of a package to another container so that you lower the retail value.
Penalties for Shoplifting in Media, PA.
Retail theft is graded differently, depending on various factors. If you have been accused of a first offense, involving an item valued at $150, then the case is regarded as a summary offence. This is punishable by a 90-day prison sentence or a fine not exceeding $300.
The gravity of the penalty goes up with an increase in the stolen items' value and if the accused has been previously convicted. When that happens, the state considers the case a third-degree offence if the stolen goods exceed $1,000 or the item was either an automobile or a firearm.
If one is found guilty of a third-degree felony, the penalty may be a 7-yar jail sentence or a fine not exceeding $15,000. It is also critical to note that: If the merchandise were valued at $2,000 or involved a propelled vessel, such as a boat, motorcycle, or car, the crime is considered a third-degree felony.
Law Office of Steven F. O'Meara | Media, PA Retail Theft Attorney
When charged with a theft crime, whether shoplifting, embezzlement, theft, larceny, or robbery, the process feels very scary. Facing the prospect of criminal charges alone may seem overwhelming. Sometimes retail theft charges stem from a momentary lapse in judgment. Other times, a simple but honest mistake may lead to charges. Still other times, law enforcement may just simply be wrong about their assessment of the situation. Regardless of the circumstances, any time someone is facing theft charges, they need a retail theft lawyer.
A shoplifting lawyer advocates on your behalf. If you haven't yet been charged with a crime, a theft arrest lawyer acts as a go between, protecting you and your rights. If charges have already been filed, a theft arrest lawyer takes several steps in order to get the best resolution for you. This includes:
Reading all police reports
Reviewing witness statements
Demanding and reviewing any video or audio which may have a bearing on the case
Speaking with the prosecution about possible resolution
Working with you to put yourself in the best position to obtain a favorable outcome
Potential Outcomes a Shoplifting Arrest Lawyer May Achieve
Depending on the jurisdiction and the facts of the case, a retail theft attorney may be able to keep the retail theft conviction off your record. This may occur after a not guilty verdict at trial. However, more often, keeping a conviction off your record occurs based on advocacy, entry into, and completion of a pretrial diversion program.
Another possible alternate resolution could include reduced charges. Sometimes charges are reduced as more information comes to light. Other times, charges are reduced based on a person's prior record (or lack thereof). Finally, sometimes charges are reduced or suspended based on steps taken by the accused. This might include a psychological evaluation or treatment, where appropriate.
The Consequences of a Theft Conviction in Media, PA
The consequences of a felony theft conviction include both civil and criminal consequences. Civil consequences could include difficulty obtaining housing or obtaining or keeping employment. Criminal consequences include jail time, fines, probation, as well as a criminal record.
If you are facing theft charges, know that you don't have to face them alone. You need a qualified retail theft lawyer on your side, representing your interests and fighting for you. Each shoplifting case is different. Whether it was an honest mistake, law enforcement got it wrong, or you find yourself wondering how you possibly could have made such a mistake, you are entitled to a strong advocate working on your behalf.
Contact the Law Office of Steven F. O'Meara to discuss your alleged retail theft offense. Together, we can work to resolve your case in a fair and just manner. Contact us today at 610- 565-9200 to discuss the facts and circumstances of your particular case.