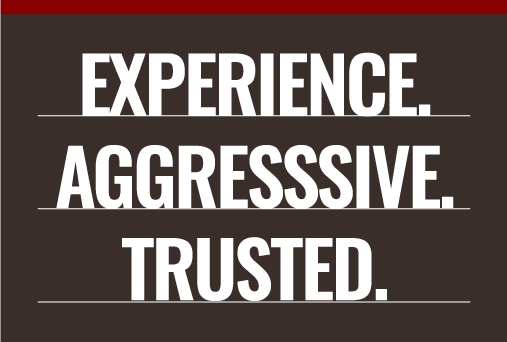 Experienced Criminal, DUI and Personal Injury Lawyer
Hire A Reputable Defense Attorney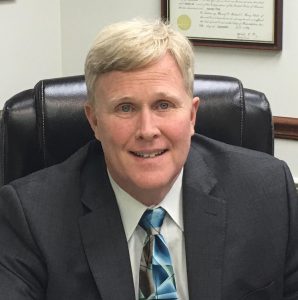 You never know when you are going to need criminal defense lawyers. That may seem like an odd thing to say, but life has a way of creating unexpected and unforeseen circumstances that can impact our future and the health and welfare of our families. When those situations arise and you find yourself involved in a legal claim, do you really want to rely on someone who has little to no experience handling every challenge posed by these cases?
The answer is a resounding 'no,' and so the next question is this: What characteristics distinguish a reputable lawyer from one that isn't so reputable?
Reputable criminal defense lawyers often have these characteristics or qualities:
Years of Experience – the more time a lawyer has spent handling legal matters, the more likely it is that he or she has developed strategies to overcome significant challenges.
Successful Track Record – experience doesn't mean much if the lawyer you hire doesn't have a track record of winning settlements and jury trials. A reputable lawyer should be able to provide you with a list of positive victories in the recent past that show success. That success should be in multiple practice areas, which is a strong indication of that lawyer's overall legal expertise.
Commitment To Personal Service – during your free consultation, you will get a good idea about a lawyer's commitment to you as an individual client by asking the right questions. For example: How will the lawyer communicate with you? How often will you hear from your lawyer? Will the lawyer give you a private after-hours phone number?
Most Importantly – Will the criminal defense lawyers you meet with at the initial consultation be there with you at every step of your case? Or, will a subordinate just out of law school be there with you to give you advise on your most important life decisions for you or family member?
TESTIMONIALS
After going with Mr. Omeara i totally lost that feeling of hopelessness that I had. Steven was very helpful and fought very diligently for me. He was always on top of things. He is a well recognized lawyer and I must say that I got a first hand look as to why he is so sought after. Steven helped me get into a program where they will expunge my charges upon completion.
Mohamed
A True Fighter for Justice and One of The Most Efficient at uncovering the Truth! Steven is the best Attorney that I had experience with in the legal system and has been proven to fight for his clients until the truth exonerated them. He is very Knowledgeable when it comes to the law and has a good working relationship with his colleagues that earns him much respect. He is proficient at his profession and takes on a case with zeal and passion like none that I have seen. I am very Thankful to have him represent me and would not hesitate to recommend him to anyone who was wronged by untruthful and manipulators of the system. If you are truly innocent and need someone who actually cares about your wellbeing and your rights then I would highly recommend him.
Michael
A Highly Recommended Attorney Mr. O'Meara is a compassionate attorney with high morals. He places the interests of his clients first on his list while bringing results. I had the pleasure of utilizing his services to investigate my legal rights in a personal situation. As a result, he gave advice that was to my best interests. There are many attorneys/firms out there that will do all they can to raise revenue by being dishonest, but Steven is 100% true to his clients. A+ Attorney!
John C.
Steve O'Meara was very professional Steve was extremely helpful in explaining what information was needed from me to represent my family situation appropriately. He was well prepared and provided all necessary documentation for the court. I would recommend Mr. O'Meara to a friend or family member
Martin