Award-Winning Criminal Lawyer in Delaware County, PA
If you live in the Delaware County area in Pennsylvania and are looking for a criminal attorney near you? Look no further than the Law Firm of Steven F. O'Meara. Call us today at 610-565-9200 Offering criminal defense, family law, and DUI representation near you in Media, PA.
Top-Rated Criminal Defense Attorney In Delaware County, PA
The criminal defense process can be long and arduous. It is absolutely imperative that you hire the right Delaware County defense lawyer with the experience necessary to defend your rights. Failure to be properly represented at each and every level of the criminal justice process may have serious consequences for you and your family.
You must call an experienced defense lawyer as soon as you believe that you may be under suspicion for a crime or immediately after your arrest. You must seek out representation at the earliest possible date to limit your exposure to more serious charges. An experienced criminal attorney will shield you from the police and prevent you from making any statements that may incriminate you.
A Well-Respected Criminal Defense Lawyer in Delaware County, PA
For more than twenty-five (25) years, the Law Offices of Steven F. O'Meara has provided defendants with legal representation for summary, misdemeanor and felony offenses. After you have agreed to hire our firm, Steven F. O'Meara will meet with you in person and advise you of your rights and begin formulating an aggressive defense strategy for you.
If unable to contact us immediately, you must remember that the hours after an arrest are fraught with conflict. Law enforcement officers will do their best to get you to say something which might incriminate you during their interrogation. Invoking your right to counsel is the best way to protect yourself, and once your lawyer is officially representing you, law enforcement finds it much more difficult to trap you into saying the wrong thing.
What Our Delaware County, PA Criminal Lawyer Can Do for You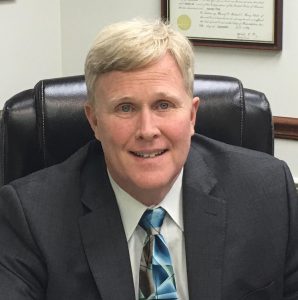 The Law Offices of Steven F. O'Meara has more than twenty-five (25) years of experience defending clients in Delaware County, Chester County, and Philadelphia county. As well as other counties in the Commonwealth of Pennsylvania. Steven F. O'Meara is also admitted to practice law in Federal courts, specifically the U.S. District Court for the Eastern district of Pennsylvania and Middle District of Pennsylvania. Our office has many successful results in the Federal courts.
This Is What Our Clients Say About Us
My first responsibility is to ensure that a client's rights are protected. Once that is secure, we will investigate the charges against you, and determine areas of weakness related to evidence, eyewitness testimony, and the behavior of the other parties involved in the alleged crime. A good defense attorney will also investigate whether law enforcement officers complied with existing statutes when making an arrest, including how they obtained search warrants, and the procedures they used to obtain evidence. This may lead to successful suppression motions excluding evidence and possibly resulting in your finding of NOT GUILTY!
A Delaware County, PA Criminal Defense Attorney That is on Your Side
Even in cases where sufficient evidence exists to suggest the likelihood of a conviction, our experienced Delaware County defense lawyer will negotiate with the prosecutor to ensure the lowest possible charge against you and save you from improper criminal convictions and unnecessary exposure to prison or long periods of probation.
Get the Representation You Deserve From a Delaware County, PA Criminal Defense Lawyer
The Law Offices of Steven F. O'Meara provides representation for criminal charges for all FELONIES, such as:
Homicide
Thefts and receiving stolen property
Aggravated assault
Burglary
Robbery
Weapons possession
Sale or manufacture of a controlled substance
The firm also defends clients charged with all misdemeanors, such as:
Possession of a controlled substance and or paraphernalia
Simple assault
Indecent assault
Terroristic threats
Domestic violence
Trespass
Harassment and stalking
We also represent children charged in the Juvenile Court system with felonies and misdemeanors. It is so important to protect your children when charged with offenses which may result in their detention in a juvenile facility.
The Law Offices of Steven F. O'Meara also defends people charged with summary offenses, which are defined as minor offenses that typically result in a fine or restitution as opposed to jail time. Some of the more common summary offenses include:
Disorderly conduct
Harassment
Loitering
Underage drinking
License suspension and work licenses
Call The Best Criminal Defense Lawyer in Delaware County, PA
If you've been arrested or are under suspicion of a crime, call us today at 610-565-9200 for an immediate consultation. Please remember that I will meet with you and I will appear at your court hearings with you. Our criminal defense lawyer is here to fight for your rights and your future.