Media, PA DUI Lawyer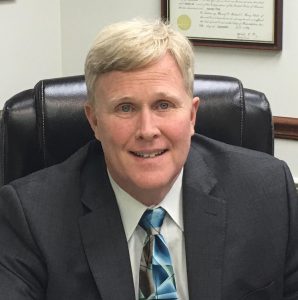 Did you get a DUI in Media, PA? The DUI attorney you choose for your case can significantly affect the outcome. Let attorney Steven O'Meara be the attorney you choose to help you get through a difficult time. Don't hesitate to call and have your options explained to you at 610-565-9200 anytime, any day. Contact one of the best DUI lawyers in Media, PA today to get the help you need!
Come on in for a Free Consultation with a DUI Lawyer in Media, PA
You are considered impaired if alcohol, prescription drugs and/or illegal drugs affect your ability to safely operate a motor vehicle (including a motorcycle, bicycle, golf cart, mini bike). In every state, a blood-alcohol content (BAC) level of 0.08 is the legal limit for impairment. That means that any motorist with a BAC at or above this level is considered impaired and subject to arrest for Driving Under the Influence (DUI.) A DUI conviction can bring a host of troubles your way, including hefty fines, suspension of your driver's license, and possible jail time. If you have been arrest for DUI call our Media DUI defense lawyer today for a free consultation.
DUI Lawyer in Media, PA Explains DUI/DWI Process in Pennsylvania
Have you been charged with a DUI in Delaware County? Let us help you through the process! Free Consultations. 610-565-9200
In Delaware and Chester County Pennsylvania, the higher your BAC, the greater the penalties you will face. Typically, a BAC of .08 to .099 is considered generally impaired, a BAC of .10 to .159 is considered highly impaired, and a BAC of .16 and above is considered extremely impaired.
Additionally, a Blood Test will determine if you have taken any controlled substances prior to operating a motor vehicle. If you do not have a prescription for that particular controlled substance, you will be charged with a DUI.
DUI Lawyer Media, PA
A DUI arrest is a ticking clock, and the longer you wait to hire a qualified Media, PA defense lawyer, the greater the chance that you will lose your license and face even greater penalties. The Law Offices of Steven F. O'Meara has twenty (25) five years experience handling DUI cases. Call us today at 610-565-9200 to schedule your free consultation
In Pennsylvania, there are many types of DUI depending on the severity of your respective violation. No matter what type of DUI charges you face, we can help. Our DUI lawyers in Media are experienced in protecting you against the strict Pennsylvania Laws. Our legal team is prepared to handle all types of DUI cases and allegations, including:
Media, PA DUI: What happens if you get pulled over for DUI?
After you are pulled over by a police officer who suspects you of a DUI, the officer may administer a field sobriety test, which consists of a series of questions and some tasks that you have to perform. The police officer may ask you to give a breath sample by blowing into a Preliminary Breath Test (PBT.) This test device can be held in the palm of your hand and will show the presence of alcohol in your breath. If the officer believes you are impaired due to the effects of drugs or alcohol you will be arrested and detained for suspicion of DUI.
Upon your detention by the police, you will be asked to take a chemical test to determine your blood-alcohol content. This can be a Blood test or a Breathalyzer machine. You can refuse to take these tests, but unfortunately, Pennsylvania operates under the implied consent law, which requires any suspect pulled over on suspicion of DUI to submit to a chemical test to determine impairment. If you refuse the officer's request, your driver's license will be suspended for one year, and the Commonwealth will use this as evidence of guilt for the charge of DUI. If you have questions about this law please call our Media DUI defense lawyer today.
Information Center for a DUI in Media, PA
An arrest for a DUI doesn't mean you are automatically convicted. Even if your blood or breath test determined you were impaired to the point that you could not safely operate a motor vehicle on our state's highways. Every Delco DUI case has its own unique challenges and each case should be reviewed by a Media DUI defense lawyer, some common DUI defenses include:
Lack of Probable Cause to Stop and Detain – Did the police officer have probable cause to suspect you of the DUI? What factors caused this suspicion and can the stop of your motor vehicle be suppressed?
You Weren't Told of Your Rights – The police officer failed to read your Miranda Rights, or did not properly explain to you the implied consent law prior to asking you to submit to a chemical test.
Blood or Breath Testing Was Not Done Properly – Whether you were given a breath test or blood test, your DUI defense lawyer can challenge how and when the test was given. Did the officer do something that could have invalidated the test results? Did the medical technician use the right equipment and was the actual testing of the blood properly completed?
Equipment Not Properly Calibrated – In some instances, the equipment used to administer a breath test is not properly calibrated for the standards under Pennsylvania law. The police must regularly test and validate their equipment to ensure accuracy.
Client Testimonials