Personal injury refers to legal claims that arise from an accident or event that causes an injury to you or someone you love. In most instances, negligence and carelessness are the two main factors in personal injury claims, and plaintiffs seek compensation for medical expenses and loss of income as well as for pain and suffering. Personal injury practice areas cover a wide group of accidents and events, and success is usually determined by the expertise of personal injury lawyers who can handle the case.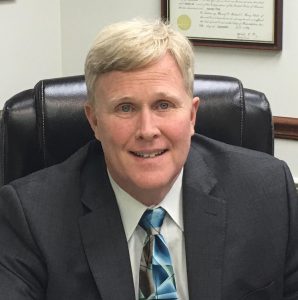 Common Types of Personal Injury Claims
Auto accidents are the most common type of personal injury claim because there are thousands of crashes in the U.S. each year that lead to serious injuries and sometimes even fatalities. But in addition to car accidents, other common types of personal injury claims include:
Truck Accidents – Because of their size, length and power, commercial trucks can cause serious injuries when they crash into passenger vehicles. Major contributing factors in truck accidents include driver fatigue, driver distraction, improper storage of cargo, and speeding.
Pedestrian Accidents – The majority of pedestrians suffer injuries when cars and trucks hit them at intersections or crosswalks. And because pedestrians lack any kind of protective enclosure, they are much more likely to suffer devastating injuries in these accidents than if they were seated inside a car.
Slip and Fall – When you slip and fall at a workplace or at someone else's property and suffer an injury, you may be able to file a slip and fall claim if you can prove that some type of dangerous condition such as a loose floorboard or rickety stairs directly caused your injuries. You would also have to prove that the owner of the property should have known about the danger and neglected to take the necessary steps to prevent your accident. You would also have to prove that you did nothing to contribute to the fall, and that you took reasonable precautions to prevent the fall.
Dog Bites/Attacks – If a dog bites you, you can file a claim against the dog's owner to recover damages for your injury. You would have to prove that the owner of the dog should have known that his or her dog was dangerous and capable of biting someone. You would also have to prove that you received no warning that the dog was dangerous, and that you did nothing to provoke the dog into biting you.
Wrongful Death – If believe someone you love was killed by a defendant who was acquitted of murder in a criminal trial, you can file a wrongful death suit against that person. In this type of claim, you are alleging that the defendant was liable for the death of your loved one through an intentional act. And unlike a criminal trial in which conviction is only possible when a jury believes that the defendant's guilt is 'beyond a reasonable doubt,' a wrongful death suit conviction is possible by a 'preponderance of the evidence,' which is a much lower standard.
If you have suffered injuries in an accident, or someone killed a person you love and you want justice, call the Law Offices of Steven F. O'Meara at 610-546-7174 for a legal consultation.