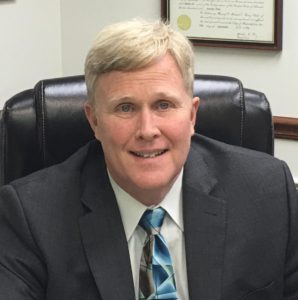 The Law Office of Steven F O'Meara is well versed in Pennsylvania PFA (Protection from Abuse) law. If you or a loved one has been the victim of abuse, speak to a PFA lawyer today at 610-565-9200 for an initial consultation to discuss your legal options. We are equipped with experience and resources to help guide victims through this difficult time.
We have all heard of a PFA order, but what exactly is it? A Protection from Abuse (PFA) order is a civil procedure that is issued in Pennsylvania during abuse or threat of abuse matters. The purpose of filing for a PFA order is to protect the victim from future harm by keeping the abuser away, typically either by home visitation restrictions or imposing a stay-away situation from the victim's residence and/or place of employment. In many cases when filing for a PFA, getting an immediate restraining order against an abuser can be vital to protecting someone from further harm. In some instances when victims are in fear for their lives, they may opt to file for both a temporary PFA and permanent restraining orders.
Pennsylvania PFA (Protection from Abuse) Lawyer
When filing for a PFA order in Pennsylvania it is important that you choose your words carefully when filling out the necessary paperwork. For example, some law enforcement officials may ask that you fill out certain police reports before issuing a PFA order. When writing these official documents for filing purposes or obtaining an emergency PFA order, there are certain things you should never admit to under any circumstances. Many times victims of abuse find themselves admitting to behaviors they would not normally do when speaking with law enforcement officials about situations involving their abusers. Things such as the victim provoking their abuser in an attempt to defend themselves, or admitting that they have been drinking or doing drugs when upset can be used against them later on down the road when filing for a PFA order.
* If you are in fear of your life contact local law enforcement immediately and request assistance. The process of obtaining a PFA order is time-sensitive and depending on the severity of the situation it may be recommended to file for both temporary PFA and restraining orders.*
A Protection from Abuse (PFA) order is not necessary when obtaining housing assistance, applying for financial assistance, enrolling children in school, child custody cases/orders, etc., but it can help expedite eviction proceedings if required.
Obtaining a PFA order is not as simple as filing the necessary paperwork and waiting for your hearing date to show up on your court docket. If you are in fear of your life or simply wish to file for a PFA order there are many steps involved with getting one in Pennsylvania, so being well informed will help you better understand what you need to do when facing this type of situation.
Here are some basic things you may have questions about if filing for an Emergency Protection from Abuse order:
If I already have an order of protection against my abuser, does that mean I can't get another one?
The expiration dates on current orders are irrelevant because each case is unique. There could have been different dates of incidents, the abuser could have physically abused you multiple times or there could be other factors that would strengthen your claim to obtain a PFA order.
What are the steps to filing for a PFA order?*
Depending on the severity of your situation it may be recommended that you involve law enforcement officials immediately instead of waiting for weeks like with obtaining a PFA by itself. If you feel as though your life is in danger it is important to take notes and/or record all instances of abuse/threats. This includes recording any threatening text messages or phone calls you receive from your abuser. You will also need to contact local law enforcement officials who can inform you how to proceed if this is the case.
If I'm currently residing in a women's shelter or other temporary housing, do I need to wait until I return home to file for a PFA order?
No, you can file for an Emergency Protection from Abuse order with your local law enforcement and/or at the nearest magistrate's office any time of day and protect yourself while you are still in fear of your life.
The process of obtaining a PFA order takes time, so working closely with your attorney will help make sure everything is done properly. If you are seeking legal guidance when filing for a PFA order it is important that you speak to one who has experience specifically in this area to ensure nothing is missed during the process.
Not having legal representation when filing for a PFA order can result in the judge deciding against your request and/or not hearing everything that you want them to hear, which could lead to devastating consequences if this is an ongoing case of abuse. There are many things that go into filing for a PFA order with regards to time, involvement of law enforcement officials, documentation of all instances of abuse, etc., which is why it is important to contact one who specializes in domestic violence cases as soon as possible.
What happens if I am currently living with my abuser?
This can make things more difficult especially because you may be hesitant about getting law enforcement involved due to fear of retaliation from your abuser. If you decide to file for a PFA order without the assistance of law enforcement officials, then it may be difficult to have them attend your hearing with you.
If this is an ongoing case of abuse that has been documented you will want to work closely with your attorney so they can help guide you throughout the process. Even though calling the police on your abuser without filing for an Emergency Protection from Abuse order can put yourself at risk, there are certain instances where this could definitely be the best step in protecting yourself if concerned about your safety.
Is it possible for me to change my mind after I've filed for a protection from abuse order?
Yes, especially if you are still living with or dating your abuser and want to revoke your request for the PFA order.
If you are in fear of someone else or yourself, it can help to file for a protection from abuse order even if you don't want it right away because this will make sure no contact is made by either side while the courts investigate further about your case.
How long does a PFA order last?
An Emergency Protection from Abuse order lasts up to ten (10) days until a scheduled hearing takes place where both parties have the chance to be heard. At that time, the judge may decide to renew the emergency Protection from Abuse order for another two weeks which could lead up to six months maximum before having another hearing.
If needed, you can file for another PFA order after the six (6) month period has passed, but this will need to be done with a new incident of abuse or stalking occurring.
Having an experienced attorney in your corner when filing for a Protection from Abuse Order is extremely important. Not only are they familiar with the process that includes working within specific time frames, having law enforcement officials involved, documenting all instances of abuse leading up to your hearing, and much more, which could help you get the protection that you deserve when involved in an abusive relationship.
Conclusion paragraph: It is important to get an experienced Pennsylvania PFA lawyer on your side if you are facing any type of abuse. Steven F O'Meara has the experience and know-how necessary to ensure that your case is handled successfully from beginning to end. Call us today at (610) 526-7700 for a free consultation where we will review all aspects of your case including what steps need to be taken next, how long it may take, and how much it will cost. We can also help with restraining order violations, custody issues, child support disputes, divorce proceedings, or even criminal charges based on domestic violence. Let our team put their expertise to work for you! I hope it helps you in some way or another! Good luck with everything!
* This is not legal advice. This article is merely to inform the public of what a PFA order is, and how a PFA attorney can help you obtain one if necessary.*