There are three gradations of criminal offenses, Felonies, Misdemeanors, and Summaries. Felonies being the most serious and summary offenses the least serious. If you have been charged with a misdemeanor call our Misdemeanor Attorney Today for a Free Consultation. Besides incarceration there are other serious repercussions you may suffer. Long periods of reporting probation, loss of driving privileges, Meghan's Law issues, significant fines and costs. Like many other states, Pennsylvania has three categories of misdemeanors:
First-Degree – a maximum five-year sentence, and a maximum $10,000 fine
Second-Degree – a maximum two-year sentence, and a maximum $5,000 fine
Third-Degree – a maximum one-year sentence, and a maximum $2,500 fine
Media, PA Misdemeanor Lawyer
So many clients wait to call our office due to their anxiety and fear. If you have been charged with a misdemeanor offense in Media or any of the surrounding areas in Delaware County, including, Springfield, Woodlyn, Broomall, Chester, Drexel Hill, Lansdowne, Darby, Yeadon, etc. It is imperative that you call us immediately. The sooner we can review your case the better for you. Call the Law Office of Steven F. O'Meara at 610-565-9200 about your alleged misdemeanor case.
Common Misdemeanors in Media, PA
Some of the more common types of misdemeanors include:
Possession of a Controlled Substance or Drug Paraphernalia– If you possess or control any controlled substance or paraphernalia, for which you are not licensed to possess, you will be prosecuted for this misdemeanor offense. This is a 'building offense,' so the more convictions, the higher the fines and penalties. You are also subject to a drivers' license suspension for the possession charge, even if you were not in a car at the time of your arrest!
Simple assault – An attempt to cause physical harm to another person, and making that person fear that physical harm was likely. In simple assault cases, the defendant need only have a mere 'touching' of another to make out this offense. This will include mutual combat with another and domestic situations
Indecent assault – Unwanted physical contact with a victim's intimate parts. Merely kissing or patting someone on the rear end will make out this offense.
Domestic violence – Assaults against a family member such as a spouse, significant other, child, or parent.
Terroristic threats – Direct or indirect threats of violence against another person with the purpose of terrorizing that person. This charge is in the 'eye of the beholder.' It is what the victim believes might happen.
Trespassing – going onto the property of another with the knowledge that you are not authorized to enter onto their land or building.
Harassment and Stalking– This refers to a person who threatens a victim, subjects that victim to unwanted physical contact, follows that victim in public places, threatens the victim by mere presence, and repeatedly attempts to communicate with the victim despite the victim's unwillingness to engage in communication.
Theft and Receiving Stolen Property – This misdemeanor theft is typically determined by the value of the property that a defendant withheld from its rightful owner. The higher the value, the higher the gradation and more likely a prosecutor will seek jail time.
Retail Theft– This is what is known as a building offense. Retail thefts accumulate for purposes of gradation and sentencing. Retail theft also depends on the value of the items allegedly taken. The third conviction, even for a stick of gum, is a felony of the third degree!
Classes of Misdemeanors and Sentence Ranges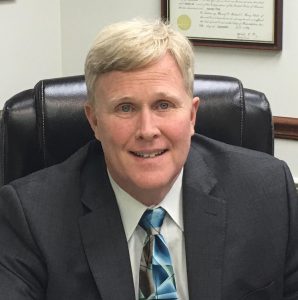 One other thing to remember is that the state of Pennsylvania also issues citations which are known as 'summary offenses.' These are considered very minor when compared to misdemeanors and typically result in a fine. Examples include most driving offenses, small amount retail thefts, disorderly conduct and DUI.
If you're in need of misdemeanors lawyers and need help with a misdemeanor or summary citation, call the Law Offices of Steven F. O'Meara today at 610-565-9200 to schedule a free consultation.