The Law Offices of Steven F. O'Meara have a comprehensive understanding of the ins and outs of juvenile law in Pennsylvania. Steven O'Meara was a presenter at a state wide continuing legal education seminar on Juvenile Law in Pennsylvania. If you're in need of juvenile lawyers, our law offices are a perfect fit.
One of the biggest misconceptions people have about juvenile law is that it is the same as criminal courts.  It is not. Any young person over the age of ten (10) and not over the age of eighteen (18) may be charged under the Juvenile Act of Pennsylvania. However, the juvenile is not convicted, as in adult law, but may be Adjudicated Delinquent.  This is an important difference. When the juvenile becomes an adult, his juvenile record will not follow him or her. The juvenile will be considered as having no criminal record when they turn eighteen years of age.
The juvenile system is built on the pretext that the juvenile must be rehabilitated at any expense to prevent any future criminal problems. The courts want the juvenile to succeed and not fail. It is not unusual for the court to spend thousands of dollars on a juvenile's treatment and help.
Although unusual, a child may be placed into a treatment facility. For repetitive, serious offenses, the juvenile may be placed into confinement to protect society. This is always a last resort.
Most offenses call for an adjudication hearing for the Juvenile. He or she may be permitted a 'Consent Decree.' This is similar to the ARD program for adults and permits the juvenile a short probation and clean start. It is for first offenders with non-violent charges.
Unfortunately, a juvenile can be charged as an adult and suffer trial in the adult court system. These juveniles have a history of repeated serious criminal offenses and are close to the age of eighteen (18.)  Also, a juvenile committing a serious violent act, such as murder, attempted murder, arson and rape, as well as other serious offenses, may be sent to adult court, even if it is their first offense.
The Juvenile Court System can be extremely upsetting to any child and the psychological effects of the court system and  potential detention, even for a few weeks can linger for years.
What Is Juvenile Law?
Juvenile law specifically deals with offenders under the age of 18. Although, criminal offenses in juvenile law are the same as for adult court, there are different sets of rules for offenders who are minors.
There are several differences between juvenile law and criminal law:
Juvenile offenses are classified as delinquent acts as opposed to crimes
Most juvenile hearings are closed to the public
The goal of juvenile law is rehabilitation, treatment and supervision – not punishment
Juvenile offenders do not have the option of a jury trial or bail
Instead of a 'guilty' verdict, juvenile offenders are 'adjudicated delinquent'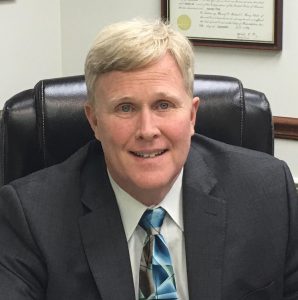 What Happens After Your Child Is Arrested?
If your underage child is arrested for a crime, he or she will either be released to you, pending a meeting with a Juvenile Probation officer, or your child is placed in a youth detention center or secure juvenile facility.
In cases when your child is released to your custody, you may have the option of entering him or her into a diversionary program (Consent Decree) for first-time non-violent offenders. Motion can be made through the District Attorney's office. By entering that program, your child will avoid having to go through a lengthy court process, and his or her case will be closed upon successful completion of the consent decree program.
If after arrest, your child is sent to a detention facility, he or she will appear in front of a judge for continued detention. This hearing is held within 72 hours of their arrest. You must be represented at this hearing to prevent continued detention. The court system takes some time to adjudicate cases. Your child may be in a detention facility for no reason but for lack of representation. All the while missing you and other loved ones.
This entire process can be very difficult and heartbreaking for a family, which is why you must  secure an experienced lawyer to guide you to the best possible outcome.  If your underage son or daughter was recently arrested, please contact the Law Offices of Steven F. O'Meara at 610-565-9200 to schedule a free consultation.